The Movement
At a time when higher education is trying to keep pace with the rapidly changing needs in industry, it is increasingly important to provide students with skills that go beyond traditional expectations. With its multidisciplinary courses, 4-VA at JMU aims to challenge students to investigate all aspects of a problem, communicate with industry professionals and peers from different majors, iterate ideas and welcome meaningful failure to solve real problems. Courses are shared across departments and in collaboration with experts in various fields and are available to other 4-VA universities for participation.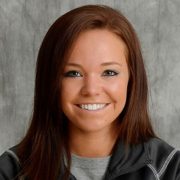 I wish education was more like this. It's so much more rewarding.
Another team of JMU students developed and built a drone to photograph ancient walls in Cartagena, Colombia through The Virginia Drones Project. They developed a way to generate 3D models from the images and two of the students launched Shenandoah Valley's first aerial data company—Canvex.
Nick Swayne
4-VA Executive Director
JMU Campus Coordinator
Kelsey Tate
4-VA Assistant Director
JMU Deputy Campus Coordinator
The Key to Success
The success of our students, faculty, pilot classes, research projects and events can be traced back to one key ingredient—networking. Similar to matching supply to demand, we match faculty and student strengths with complementary counterparts at other institutions, in other departments or in the business world. Through networking, 4-VA at JMU seeks first to understand the needs of people and companies and then to connect them with others who have the knowledge and skills to fulfill those needs. Networking is the most essential element to sustaining the progress of 4-VA programs at JMU.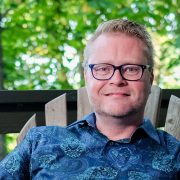 What I didn't realize at the beginning of this project was that 4-VA would do far more than provide me with startup funds for the project. They also introduced me to the network of collaborators—most of them 4-VA grant winners themselves—that I would work with intensely over the following years. I didn't expect that when I started out on this journey, and I'm honestly not sure I'd have had the opportunity to succeed with my project without the network that 4-VA provided for me.
Real problems
Real solutions
Real impact