Dr. Paul Mabrey
Assistant Professor of Communication Studies; Communication Center Coordinator
Dr. Michael Davis
Executive Advisor to the President
Beth Cunningham
Educational Foundations and Exceptionalities
Dr. Lynn Pelco
Associate Vice Provost of Community Engagement
About 10 years ago, JMU Director of Debate Mike Davis and Assistant Director of Debate Paul Mabrey* submitted a quality enhancement plan to JMU for including debate across the curriculum. Although it wasn't selected at the time, Davis and Mabrey knew they were onto something and continued to develop their idea. They created a program and recruited faculty associates to work on the project and now, a decade later, Debate Across the Curriculum is an official initiative that has worked with over 50 faculty from every college at JMU to insert debate into hundreds of classes, including a leadership class taught by President Alger.
The concept has caught on in many ways, and they now teach a Debate Across the Curriculum workshop through the Center for Faculty Innovation. It was at one of these workshops in 2016 that Beth Cunningham, who was teaching for Educational Foundations and Exceptionalities, decided to collaborate with Mabrey, and they were awarded a 4-VA grant. In preparation for the project, Cunningham helped make connections with faculty at other institutions, including George Mason University and Longwood University, to integrate debate-based pedagogy into expectational
education curriculum, all of which helped prepare Mabrey and Davis for a second 4-VA grant.
"A desire to increase the impact of Debate Across the Curriculum led us to reach out to colleagues from multiple universities who we knew were committed to civic discourse in the same ways we were," said Davis. "They enthusiastically joined on and now students from across a wide variety of institutions will benefit from this intensive training. The first of those partners was Virginia Commonwealth when a chance meeting led to a fruitful partnership between us and Lynn Pelco, the associate vice provost of community engagement."
The project continues to thrive and grow as they connect with more partners and participants, including K12 schools across Virginia and iDebate Rwanda in Africa.
In 2020, the team was awarded a Colonial Academic Alliance (CAA) Innovate/Collaborate Grant of $40,000, which enables them to collaborate with colleges across the CAA over the next two years to focus on using debate-based pedagogy for civic learning.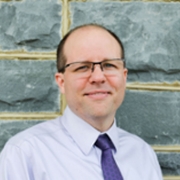 We have gathered data across classes, disciplines, and institutions that suggest a significant impact of participating in debate-based activities on student civic learning. In particular students have responded that their participation in different simulations and roleplaying activities has helped their problem-solving, listening, empathy, and communication about controversial and difficult issues.
*Mike Davis now serves as the executive advisor to the president and Paul Mabrey is the coordinator for the Communication
Center and an assistant professor in the School of Communication Studies.
Published November 10, 2020