Sustainable Innovation
In 2013, 4-VA awarded Brook Kennedy, Dr. Jacquelyn Nagel and Dr. Arthur Buikema a mini-grant called Sustainable Innovation: Integrating Teams in Biology, Design and Engineering. Then in the spring of 2014, the team offered an undergraduate honors colloquium at Virginia Tech called "Integrating Biology and Design for Sustainable Innovation" (BDSI). The course served as the platform for researching and developing bioinspired design methodologies through a semester-long interdisciplinary team project. The course was offered to 12 undergraduate students equally representing biology, engineering and design and was taught collaboratively between Dr. Arthur Buikema and Brook Kennedy from VT with instrumental involvement from Dr. Jacquelyn Nagel at JMU. Dr. Nagel developed a similar course offered in parallel to BDSI in order take advantage of pooling resources and learning to develop courses collaboratively in the future.
In December 2014, 4-VA awarded the team with a scale-up grant called Manufacturing Innovation through Sustainable Design to continue researching the connection between form and function as found in nature. Integrating biological shape and form into product design minimizes material diversity and increases recyclability while still achieving the desired function.
In 2017, the project continued to impact students at JMU in projects such as the redesign of a bicycle helmet using the delicate structure of a bird skull for inspiration. Engineering student Branden Gross researched the materials currently used in bicycle helmets to understand the function of each material. Then he compared the structure of those materials with similar biological structures, such as the skulls of birds and other vertebrates. The trusslike shapes found in bird skulls, for example, transfer any compressive load from the center to the outside of the vertebrae. After planning his helmet redesign, Branden created computer models of the bio-inspired design and ran simulations to test its effectiveness for absorbing shock.
Brook Kennedy
Associate Professor of Industrial Design
Dr. Jacquelyn Nagel
Assistant Professor of Engineering
Dr. Arthur Buikema
Alumni Distinguished Professor of Biological Sciences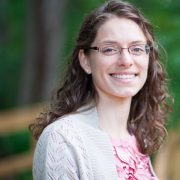 One of my most gratifying moments this year was working with my multidisciplinary research team (engineering, biology, and ISAT students) on the Sustainable Manufacturing and Design project. They impress me constantly! I challenge them and they deliver.
Last year I challenged them to present a poster on the research and they won best poster at ASME's AM3D Conference. This year I challenged them to write a conference paper and submit to the ASME International Design Engineering Technical Conference that I have been attending since graduate school. They got a peer-reviewed publication accepted with minor revisions! This speaks to the caliber of undergraduate research at JMU.
Methodologies Incorporated
We followed the bio-inspired design process by defining functions that solve our problem (multi-material products), finding biological systems that exhibit those functions, and applying what we learned from those biological systems. Specifically, we were looking at the forms, shapes, and geometries that the biological system had in order to achieve the function.
We followed design for additive manufacturing by considering how the redesigned, bioinspired design could be printed.
We followed life-cycle analysis by considering the manufacturing method and manufacturing materials such that the energy embodied in the product could be reclaimed at the end of its life.
– Dr. Nagel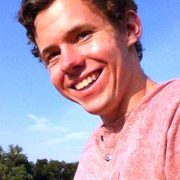 Bio-inspired design can lead to some very interesting and useful products. Used in tandem with current modeling programs and manufacturing methods, these designs can be made very easily and can reduce the amount of waste that would sit in landfills.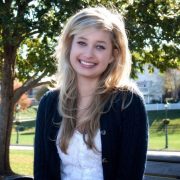 The most important thing I learned from this project is that no problem can be fully addressed by looking at it from a single perspective (in my case, the biological perspective). It takes looking at a problem through multiple lenses to come up with a truly comprehensive solution. It showed me that a collaborative classroom may be what professors across disciplines should strive for to create open conversations between specialties.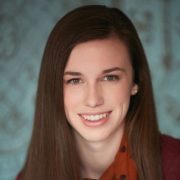 Most engineering students are only briefly introduced to the idea of bio-inspired design, whereas I've been involved in an entire research project focused on it. I've learned a lot over the course of this project, which has furthered my education at JMU. I feel like this makes me stand out to future employers, since I am more specialized in this field.
Conferences
McCullar, K., Underhill, S.A., Rhodes, P., Nagel, J.K. "Exploring the Application of Biomimicry for Sustainable Design," Poster Presentation at the Virginia Academy of Science (VAS) Annual Meeting, Mary Washington University, May 2016.
McCullar, K., Underhill, S.A., Rhodes, P., Nagel, J.K. (2016) "Application of Bio-Inspired Design to Minimize Material Diversity," Proceedings of ASME IDETC/CIE 2016, DFMLC-59684, Charlotte, NC.
Nagel, J.K., Graves, C., Underhill, S.A., McCullar, K., Kelly, K. "Application of Bio-inspired Design to Minimize Material Diversity," Poster presentation at the ASME Additive Manufacturing and 3D Printing (AM3D) Conference and Expo, AM3D2015-1537, Boston, MA, August 2015.  *Won best poster award.