Virginia Healthcare Communication
In 2018, 4-VA awarded Heidi Lawrence $16,500 to offer a first-of-its-kind statewide symposium called The Virginia Colloquium on the Rhetoric of Health and Medicine in collaboration with Bernice Hausman, Kelly Pender, Lori Beth De Hertogh, Cathryn Molloy and Michael Klein.
Goals
Provide students and faculty with mentoring and academic opportunities
Improve healthcare of populations across the state utilizing a humanistic approach
Explore possibilities for pursuing funded research in the future
The colloquium was hosted at GMU in June of 2018 and featured a keynote address by internationally-renowned health and medical communication expert Dr. Kirk St. Amant of Louisiana Tech University, presentations from four graduate students, a lightning round collaboration session and a panel presentation on pursuing further research. Attendees included representatives from GMU, JMU, VT, the University of Mary Washington and the University Detroit Mercy.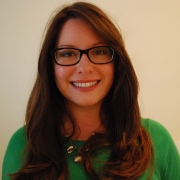 If not for the 4-VA grant, we never would have been able to begin this important work. We owe our foundation and progress to 4-VA—100 percent!
Dr. Heidi Lawrence
Assistant Professor of Writing and Rhetoric
Dr. Bernice Hausman
Former Professor and Chair of Department of English
Dr. Kelly Pender
Associate Professor of English
Dr. Lori Beth De Hertogh
Assistant Professor of Writing, Rhetoric and Technical Communication
Dr. Cathryn Molloy
Associate Professor of Writing, Rhetoric and Technical Communication
Dr. Michael Klein
Associate Professor of Writing, Rhetoric and Technical Communication
Director of Graduate Studies