2017 Summer Statistics Refresher Boot Camp
In the fall of 2016, 4-VA awarded Dr. Jeanne Horst $4,754.63 to collaborate with Dr. Karen Ford, Dr. Brian Leventhal and Derek Sauder on a grant called Increasing Stats Efficacy through Summer Stats Refresher Boot Camp. The team designed a pilot class with the potential of developing it into a shared course.
Offered in August of 2017, the boot camp was a zero-credit, three-day course designed to help students review basic statistical concepts prior to attending their required intermediate statistics courses. Thirty-four students attended the course from programs in the Department of Graduate Psychology, the School of Strategic Leadership Studies Ph.D. program, and the Department of Communication Sciences and Disorders Ph.D. program. Several JMU faculty and staff members also participated and throughout the course, students engaged in discussion-based lectures and hands-on activities.
Students' statistics knowledge, statistics self-efficacy, and statistics mindset were assessed in a pre-post design to determine the effectiveness of the boot camp. On average, students' statistics knowledge increased 2.35 points (out of 25) from pre- to post-test. Additionally, this was paired with a large increase in self-efficacy equal to roughly a one-point increase from pre- to post-test (1-6 scale.) There was no change in pre- to post-test mindset scores and the course evaluation feedback was overwhelmingly positive.
Dr. S. Jeanne Horst
Associate Professor/Associate Assessment Specialist in
the Center for Assessment & Research Studies
Derek Sauder
Doctoral Teaching Assistant in the Center for Assessment & Research Studies
Dr. Karen Ford
Director of Strategic Leadership Studies
Dr. Brian Leventhal
Assistant Professor in the Center for Assessment & Research Studies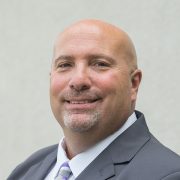 I am returning to college after a 23-year Air Force career. The boot camp was a great refresher and it gave me the confidence I needed to enter PSYC 605. I could see the hard work that was put into this program and the faculty was understanding, caring and genuine. We are lucky to have them at JMU.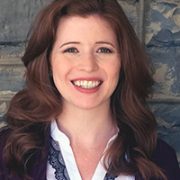 This boot camp (1) significantly reduced my fears of statistics, (2) made me more confident in my ability to learn statistics, and (3) reduced my overall anxiety by allowing me to meet my professors and TA's in advance. By the end of the threeday boot camp I was excited to get going and felt well prepared for the semester.