Virginia Commonwealth University joins 4-VA
On June 1, 2017, 4-VA formally accepted Virginia Commonwealth University (VCU) as the most recent 4-VA partner institution. As the premier urban, public research university in Virginia, VCU has a large and growing research enterprise, a diverse student body, and a collaborative nature that fits 4-VA's initiatives. With over 2,000 full-time faculty, VCU offers a large, collaborative research environment. The university has more than 31,000 students who come from 102 countries, making it one of the most racially and ethnically diverse schools in the U.S. To serve this large population of students and researchers, they are expanding their online presence, which will help 4-VA improve access and help more Virginians complete their degrees.
Learn More
Learn more about VCU's contributions to 4-VA.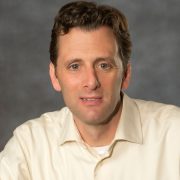 VCU is thrilled to join 4-VA. We look forward to promoting educational and research collaborations in Virginia. While we have long had productive relationships with the 4-VA institutions, this formal partnership that leverages the best each has to offer will better serve students throughout Virginia. 4-VA is making a real impact on both teaching and research. We are proud to be part of this effort.