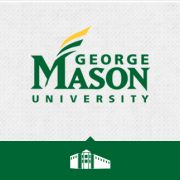 Collaborative Research Grant RFP
Intended to improve research competitiveness within the commonwealth and at GMU by providing funding for faculty to engage in pilot research focused on 4-VA goal areas that could be used as a springboard for subsequent, major federal grants. Collaboration with a researcher at one of the 4-VA partner institutions is required, as is active dissemination of the research findings. Research proposals could also directly lead to course redesign. Funding amounts are expected to range from $5,000 to $20,000 per grant, not including complementary funding that may be supplied by partner institutions.
Who May Apply
Grants are available to full-time faculty or administrative faculty who have been with GMU for at least two years.
Faculty who have received previous 4-VA grants may be eligible for additional funds, but preference will be given to new research projects.
Required materials
Cover Sheet with title, unit, and signatures (view pdf here).
Statement, no more than three pages, that gives the rationale for the research grant and addresses each of the following questions:

How does your grant proposal address the goals of 4-VA? Please provide a project summary and identify what initiatives are being addressed.
Who is involved in your grant proposal? All participants must be listed and their role in the grant delineated, including researchers from other institutions.
What is the nature of your collaboration? Projects that extend to at least one of the other 4-VA institutions will be given funding priority.
What will your measures or indicators for success be with this project? Active dissemination is expected to be a major project component. To be competitive for funding, projects should have a defined dissemination plan for the 4-VA community that includes ongoing project updates and dissemination of findings. For example, 
4-VA grant recipients are encouraged to submit a presentation proposal to the annual Innovations in Teaching and Learning Conference.
What roles, if applicable, will be available to graduates or undergraduates to participate in this research grant and how will they be selected? NOTE: OSCAR will directly receive any funds designated for undergraduate researchers.

Timeline for developing, implementing, and assessing the project. Projects that do not have articulated strategies for assessing success, or outcomes will not be considered.
Budget and budget justification that clearly describes the funding needed. Please break your budget down into the categories listed below. Depending on state funding, and successful reported results, projects may be extended for up to 2 years. NOTE: purchased materials must be directly related to the research grant. Food or clothing purchases, for example, must be approved by the 4-VA at GMU campus coordinator.
| Category | Spring 2017 | Summer 2017 | Fall 2017 |
| --- | --- | --- | --- |
| Faculty Stipends | $ | $ | $ |
| Graduate Student Stipends | $ | $ | $ |
| Undergraduate Research (OSCAR) | $ | $ | $ |
| Materials (list) | $ | $ | $ |
| Other (list) | $ | $ | $ |
Grant Process Timeline
The primary investigator (PI) submits a grant proposal in PDF form to Marcy Glover, Deputy Campus Coordinator at mglover2@gmu.edu.
Submitted proposals are reviewed by the 4-VA at GMU Advisory Board.
The 4-VA campus coordinator finalizes grant approvals.
Grantees are notified of outcomes.
Funds for approved grants are released to the grantee(s) and grant work is permitted to commence.
Grantees comply with reporting and accountability requirements throughout the duration of the grant, as stipulated in the award letter.
Deadlines
October 1 – Completed application
December 1 – Award notification
January 15 – Completion of MOU for awarded grants
What Is 4-VA?
The 4-VA collaborative is a program that involves George Mason University, James Madison University, 
Old Dominion University, University of Virginia, and Virginia Tech. 4-VA's mission is to promote collaborations that leverage the strengths of each partner university and improve efficiencies in higher education across the Commonwealth of Virginia.
4-VA strives to
Collaborate on research projects to leverage university resources and become competitive for external awards
Redesign STEMH+ courses for improved student success with technology supported pedagogy
Share courses, expand local expertise, and increase efficiencies for course capacity, and
Increased access to courses, especially high demand STEM courses, across the commonwealth
The Mason 4-VA Research Grants Program is designed to advance these goals with specific grant initiatives that also enhance the priorities and interests of GMU.