4-VA expands student access to degree completion and rewarding careers
One of our goals is to make it easier for community college graduates to earn bachelor's degrees from 4-VA universities by improving access to those degrees. Increasing online offerings, for example, allows traditional and adult students who can't commute to 4-VA universities to earn degrees and increase their employment opportunities.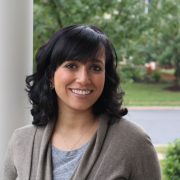 Programs such as these require a tremendous amount of self-motivation and structure, but the fact that you can do it on your own time and still be active in all other aspects of your life makes it all worth it.
Degree Completion at GMU
The BAS Degree Completion Program benefits recipients of specific applied associate degrees from the Virginia Community College System (VCCS). These degrees don't normally transfer to four-year universities, so GMU provided transfer capacity for several professional Bachelor of Applied Science (BAS) concentrations.
4-VA at GMU supported the production of online BAS courses, provided marketing and promotional materials to six targeted community college systems, and helped in the development of pre-admission counseling and advising infrastructure.
In partnership with SCHEV, 4-VA supports the Online Adult Student Information Service (OASIS) which helps adults transfer their existing credits in order to complete their academic careers.
In February 2015, 4-VA at GMU sponsored a hugely successful daylong advising symposium for 69 Northern Virginia Community College (NVCC) first-year advisors, counselors, and faculty advisors to increase communication between the institutions and provide valuable information regarding transfer and degree completion offerings at GMU. They hosted a second symposium in 2016 with over 100 attendees.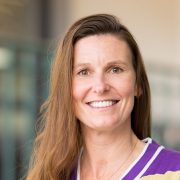 As a full time employee, wife, and mother of two, finding time to sit in a traditional classroom is extremely difficult. Distance learning (online) courses provide me with the convenience and flexibility of studying from home or anywhere with an Internet connection.
Degree Completion at JMU
The degree completion program at JMU works with Outreach & Engagement to identify the most in-demand jobs in the area and uses that information to create online courses and modules that best serve both employers and students.
Hospitals around the country have requested that their registered nurses (RNs) go back to school to earn Bachelor of Science in Nursing (BSN) degrees. To fulfill that need, 4-VA at JMU funded the development of the RN to BSN curriculum through Outreach & Engagement. The course provides flexible online learning opportunities while allowing students to maintain employment.
In the first year of the program, all four available courses were immediately filled to capacity so the following year four additional courses were implemented. Enrollment in this program has exceeded 700 students.
When limited anatomy courses and long waiting lists delayed the time to degree completion for JMU students, 4-VA helped fund the course's redesign which both increased student enrollment and decreased the time to earn a degree.