4-VA course sharing increases student access to remote expertise
Through this initiative, 4-VA leverages the strengths of each partner university by sharing courses to boost efficiency and expand student access. When the demand for a course falls below the minimum enrollment at any one university, 4-VA course sharing can extend the course offering to students at other 4-VA universities. Using remote access technologies, shared courses allow faculty to teach these courses to students in several different locations at once. By maximizing shared resources, course sharing provides students with greater access to the courses they need without spending extra time or money.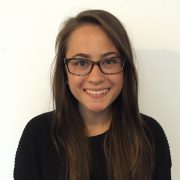 Dr. Kaussler's class was unlike any learning experience I've previously had at college. The simulation component facilitated by the 4-VA network enabled me to take the concepts discussed in lecture and apply them in a "real life" context, strengthening my understanding of the material and topics in a collaborative learning environment. It was one of the most interesting classes I've taken part of here at JMU, and really contributed to my knowledge of international affairs.
Previous shared courses
History
Political Science
Robotics
Korean
Persian
Portuguese
Italian
Hebrew
Chinese
Population Ecology
Environmental Science and Policy
Benefits to the Commonwealth
Leverages university strengths and faculty expertise
Eliminates geographical barriers
Exposure to unique perspectives
Access to emerging technologies