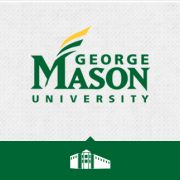 Open Educational Resources Grant RFP
4-VA at GMU, in collaboration with the University Libraries and Mason Online, introduces a Request for Proposals regarding Open Educational Resources (OER). This pilot project is focused on innovative course redesign that reconsiders the materials currently used with the intent purpose to integrate digital materials. Courses of particular interest are those that 1) have high enrollment numbers, 2) are required courses for majors, 3) count in the Mason Core, or 4) carry high textbook costs.
Open Educational Resources are defined as "teaching, learning, and research resources that reside in the public domain or have been released under an intellectual property license that permits their free use and re-purposing by others. Open educational resources include full courses, course materials, modules, textbooks, streaming videos, tests, software, and any other tools, materials, or techniques used to support access to knowledge." Open Educational Resources. The William and Flora Hewlett Foundation, 2016.
Redesigning courses to include open educational resources can:
reduce the cost of instruction for students
improve teaching and learning outcomes
create student economic opportunity through open access to quality educational resources
supplied by partner institutions.
Who May Apply
GMU full-time faculty that teach high demand, highly populated courses. Adjunct faculty may apply as part of a team. For example, a group proposal may contain an adjunct instructor and full-time faculty from a department.
Grant Amounts
Competitive grants will be awarded ranging from $1500-$5000, depending on the nature of the work and the level of team collaboration.
NOTE: Mason Publishing Group, a department of the University Libraries, is available to aid faculty in developing OER textbooks or workbooks as a part of this pilot project. Telephone: (703) 993-3636, publish@gmu.edu.
Required materials
Cover Sheet with title, unit, and signatures (view pdf here).
Statement, no more than two pages, that gives the rationale for the OER grant and addresses each of the following questions:

How will your OER grant proposal meet the criteria for an innovative, accessible OER course? Please provide a project summary and identify what initiatives are being addressed.
Who is involved in your grant proposal? All participants must be listed and their role in the grant delineated.

What will your measures or indicators for success be with this project? Completed OER course proposals should have an initial offering date of either fall 2016 or spring 2017 semester.
Timeline for developing, implementing, and assessing the project. Projects that do not have articulated strategies for assessing success, or outcomes will not be considered.
For additional information
Contact Associate Provost, Janette Kenner Muir, Mason 4-VA Coordinator at jmuir@gmu.edu.
Submit proposal electronically to
Marcy Glover, Deputy Coordinator, Mason 4-VA at mglover2@gmu.edu